Vandal.net
UI - Website redesign.
︎ UI Website Redesign
︎ Personal project

︎ 2018
A self initiated project to practise with Figma: the UI redesign concept for the website
vandal.net
, both desktop and mobile versions.
Even thought it recently received an update of its visuals, I think it's quite underwelming: it looks aged and in general displays too much disorganized information, considering the size and importance of the site itself (top 3 Spanish video games news portal).
Taking a similar approach and structure, my take consists on reorganizing the elements so they look cleaner and much easier on the eye and friendlier to the final user. I limited myself to the home and review pages, so it shows different scenarios without wasting time on anything else.
Vandal.net as you can see it today. ︎︎︎
Here's my redesign of the landing page ︎︎︎
And my redesign for the standard video game review [text based + number score] ︎︎︎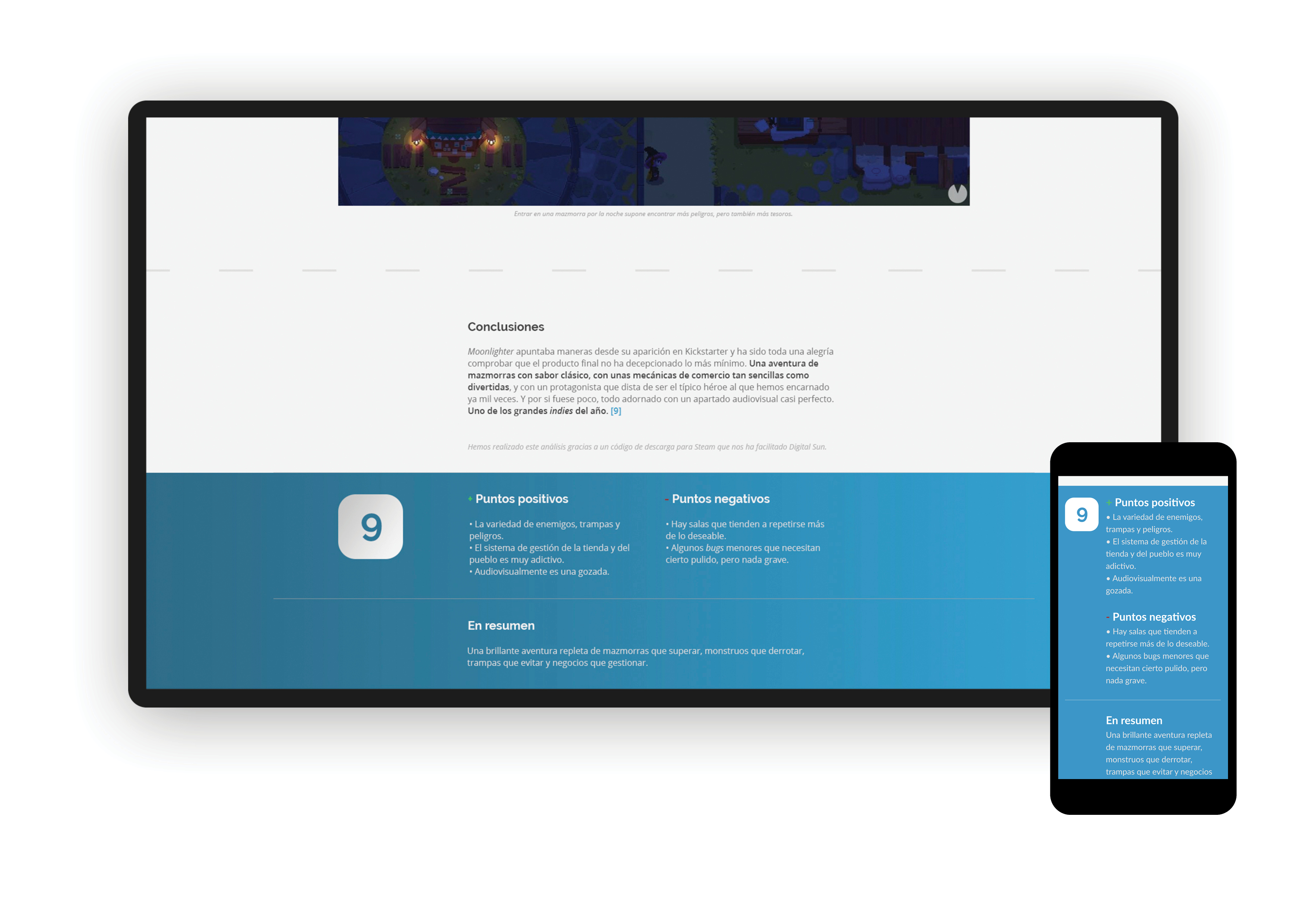 A look at how the comment section looks (a very important part of the site, community based driven) ︎︎︎